The Advanced Psychological Associates & Wellness Centre is a public transportation and disabled access.
We belong to the American Psychological Association and Anti-Domestic Violence Partners.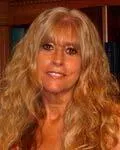 Dr. Deborah Seffinger #PSY22246
Dr. Deborah Seffinger is a licensed clinical psychologist specializing in individual, couple, group and family therapy. She has many years of experience as a clinical psychologist and currently works with a wide range of clients. She often works with post-traumatic stress disorder, ADHD, obsessive-compulsive disorder, depression, couple/relationship therapy, parent/child relationship therapy, learning differences, autism, Asperger's syndrome, behavioral problems, bipolar, Complex sleep, anger management, impulsive control and cultural cooperation. In addition to being an outstanding relationship therapist, Dr. Debb also gave presentations on topics such as different culture treatments, post-traumatic stress disorder and anger management at national conferences and general audiences. Dr. Debb is a cognitive, interactive, solution-focused therapist. Her treatment is to provide support and feedback to help clients respond positively and effectively to personal life challenges. She integrates complementary methods and techniques to provide each client with a highly personalized approach tailored to their needs. Through compassion and understanding, she works with everyone to help them develop their strengths and achieve the personal growth they are committed to.
Dr. Debb was selected as one of the three top psychologists in Rancho Cucamonga for four years straight.
Dr. Debb often recommends hypnotism, biofeedback, transcranial magnetic stimulation, acupuncture and massage therapy, and sleep apnea testing, whenever it is decided to help.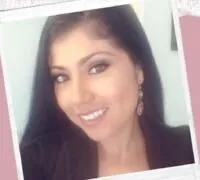 Doctora Maricela Beltran was born in Long Beach, California to immigrant parents from Mexico. She is currently a third year psychiatry resident physician at Loma Linda University and has a passion for Latinx and Women's mental health. She received her Bachelors Degree in Psychology and Bilingualism Issues from the University of California Berkeley. She spent a decade conducting research in Latin America including in El Salvador, Ecuador, Mexico (UNAM/UAG), Peru and Costa Rica before returning to finish a medical degree at The University of California Irvine School of Medicine. She obtained a Master of Public Health while working as a research fellow for the United States Department of Agriculture to reduce childhood obesity. Her approach to mental health combines pharmacotherapy and research-based therapuetic skills in a manner that makes the patient feel truly heard and cared for. She strives daily to be a kind Mother, daughter, colleague and friend.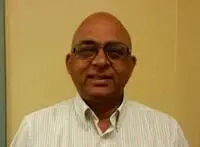 Yashwant Chaudhri, MD
Dr. Yashwant Chaudhri is a practicing Psychiatrist who completed his medical education at Government Medical College in India before residencies at the University of Rochester and St. Elizabeth's Medical Center in Psychiatry and Neurology. He is a specialist with over 35 years of diverse experiences with a multitude of patients. He has always been driven to create a tailor cut approach to address individual needs and has been successfully able to utilize the positive variables in systems to create comprehensive
management plans for all of his patients.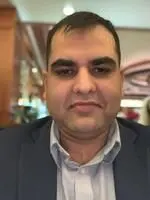 Jogendra Singh, PMHNP-BC
Since 2012, Jogendra Singh has provided optimal care to a large patient population in a variety of medical settings. Having obtained a Post Master Psychiatric Mental Health Nurse Practitioner Certificate from Azusa Pacific University, he now specializes in managing adult and pediatric patients with behavioral health needs such as Depression, Anxiety, PTSD, Bipolar Disorder, Schizophrenia, ADD/ADHD in pediatric and adult patients.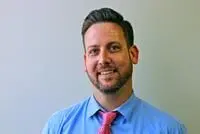 Joe Raphael, DrPH, FACLM, MBA, MA, LMFT, CHES, HAPM, is an Integrative Lifestyle Medicine specialist. He earned his BA and BS from St. Mary's College, Moraga, his MA in Clinical Psychology from Pepperdine University, an MBA in Healthcare Administration from Loma Linda University, and a DrPH Preventive Care Specialty from Loma Linda University. He is a Licensed Marriage and Family Therapist. He is an American College of Lifestyle Medicine Fellow, a certified health education specialist, and a board-certified holistic alternative psychology master.
Dr. Joe is an active participant with the American College of Lifestyle Medicine, the American College of Sports Medicine, the American College of Healthcare Executives and California Association of Marriage and Family Therapist. He is an authority in lifestyle medical services integrating nutrition, weight management, fitness, behavioral change, stress reduction and chronic disease prevention. Dr Joe integrates cognitive behavioral, solution focused and positive psychology methodologies to offer a highly personalized approach. He has been an internationally featured speaker, frequent publisher and featured in syndicated media. His motto is to listen first, to practice gratitude and kindness daily and places emphasis on providing his patients/clients the utmost care.
Dr Wu
is a Licensed Acupuncturist, Licensed Massage Therapist, and Esthetican who graduated from Shanghai University of Traditionsl Chinese Medicine,, In Shanghai, China July, 1984. As well as being a Certified, Therapeutic Body Massage Therapist. She specializes in Acupuncture, Reflexology, Massage Therapy, and Facials. She has been able to help hundreds of individuals restore their health and eliminate or reduce pain, stress, and anxiety. Her facial rejuvenation system helps people to look younger and feel energized. She is certified to remove aging spots as well as many other sin lesions that need to be removed without a biopsy. She does eyelash extensions and applies permanent make-up. I speak Chinese.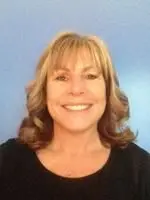 Mary T McAllen LMFT # 77153

Received an MS degree from University of LaVerne.

Mary believes in the human potential and honors your life journey and unique individuality. Sometimes life stressors, limiting beliefs and negative thinking get in the way which causes an imbalance in our lives. I utilize different therapeutic techniques in a compassionate, non-judgmental environment to assist you to find balance in your life as well as access your inner wisdom. She has experience and enjoys working with all populations (children, teens, adults, couples, families) with all concerns (family conflict, parenting skills, behavioral issues, coping skills, anger management, anxiety, depression, relationship issues, divorce, trauma and PTSD, domestic violence, obesity, disorders, etc.). /She looks forward to helping you achieve your goals and living your best life possible.


Sarah Valenzuela, M.S., LMFT90888

Sarah is a Licen sed Marriage and Family Therapist and received her Master's Degree in Counseling from California State University, Fullerton. As a therapist it is her utmost goal to create a positive and safe environment for her clients to work through the challenges they are facing. She enjoys collaborating with her clients to help them find effective solutions to their problems. She strives to find the unique qualities that make every person special and build on the strengths that my clients already possess in order to facilitate lasting change. She has experience providing individual therapy to adults, children and adolescents, as well as family and couples therapy. She has provided therapy services in agency, school, home and community based settings. Being that every person is different, she may use a variety of techniques in order to meet each client's specific needs. Some of the theoretical orientations she uses include Cognitive Behavioral Therapy, Client Centered Therapy, Solution Focused Therapy, Play Therapy and Art Therapy, among others. She understands that the decision to enter into therapy can be difficult, but she is eager to walk along side you so that you are able reach your goals and find true happiness.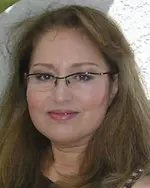 Mitra H. Elmi LMFT
Being in the helping field is where she belongs, and helping others is her priority. She initially began her career as a teacher, and then decided to pursue a deeper role in helping others learn, grow, and become their best self. Mitra H. Elmi is a Licensed Marriage and Family Therapist. During the past 8 years of being a clinical therapist, she has worked in both clinic and school settings. Her experience includes working with non-diverse populations, including people of all ages, cultures, and socioeconomic backgrounds. She welcomes anyone who is willing to work with her, together, to improve relationships, self, family, and/or overall well-being.
Ms. Elmi tailors her treatment to each individual client and utilizes different therapeutic approaches as to make it personable to the needs of her clients. She has experience working with those who have specific presenting issues such as: depression, bereavement, anxiety, elderly (Immigration), relationship problems, marital problems as well as premarital consultation.
Although she does do long term therapy, the majority of her patients significantly improve in less than ten visits. She's worked with children between the ages of 6 to14 for more than twenty years as a therapist and teacher, as well as marital problems. my goal is to assist you through the transitions we face.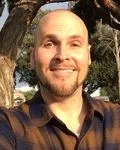 Bryan J. Strycula; LMFT
He is here to help. He feels it is his role and honor to provide a safe therapeutic environment that is comfortable. It can be hard to address personal issues, mental health complications, phase of life problems, identity troubles, and relationship issues. Just remember, you are not alone, almost everyone has gone through difficult times in their lives. It's how they're handled that makes the difference.
Bryan J. Strycula has been providing therapy since 2009. The populations he has served are diverse and range in age from infancy through the later years of life. He has training in the following evidenced based practices: seeking safety, trauma focused cognitive behavioral therapy, interpersonal psychotherapy, eye movement desensitization reprocessing, and many others. His approach is client centered. He believes each person is different and therapy requires their unique experience to guide the therapeutic process. It is within your potential to have a more rewarding and fulfilling quality of life. His goal is to promote growth so clients can move forward in life's journey.

His efforts stem from having an open mind, being non-judgmental, and tailoring treatment to best suit his client's current needs. He is flexible and interested in learning something new about you every day.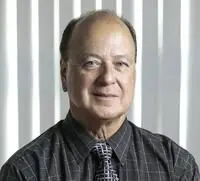 Albert W. Holguin PhD
Dr Albert W. Holguin has been a hypnotherapist for the past three years. He encourages client "self-healing" utilizing the "power of their minds." Mr. Holguin is a firm believer that positive change is possible by simply reprogramming thinking and the workings of the mind. He recognizes the beauty of hypnotherapy as the potential to assist clients in releasing from the root cause of his/her current condition or characteristic.
Mr. Holguin currently offers individual and group sessions. His hypnotherapy services include weight reduction, improved physical health, self-confidence, smoking cessation, sleep improvement, depression reduction, decreasing anxiety, and more.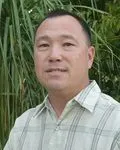 Rodney Reed, LCSW, MSW, PsyD
Dr. Reed draws from over twenty years experience in the field of mental health working in both private and public sectors with individuals and families with ages spanning from young children to Older Adults. Dr Reed began his career working at an inpatient psychiatric facility helping residents prepare for release back into society.
Dr. Reed received his Master of Social Work degree at USC School of Social Work, emphasis in Mental Health, there he received extensive training in family systems therapy. Dr Reed was a mental health provider, clinic director, dual diagnosis coordinator and training director in his 11 years at Pacific Clinics. He left Pacific Clinics to pursue his doctoral degree in Psychology at California School of Professional Psychology. He completed his APA-accredited Internship at the Heritage Clinic in Pasadena California, where he received training in both Geropsychology and Neuropsychology. Dr. Reed has served as a Mental Health consultant to the Los Angeles County Family Court, Los Angeles County Department of Child and Family Services Indian Unit, Pasadena Police Department, City of Los Angeles Police Department, Los Angeles County Department of Probation. Dr. Reed currently holds the rank of Captain in the United States Army Reserve serving as a Behavioral Health Officer assigned to a Combat Operations and Stress Control Unit. He has extensive training in the areas of trauma, multicultural assessment and therapy, family therapy, play therapy and Aging assessment/treatment.
Dr Andrew Mezurecky
Dr. Mezurecky has over 30 years experience working with a wide range of clients and different cultures. His orientation is to develop a solid therapeutic alliance between he and his clients. His 30 years of clinical experience includes working with children, Adolescents and adults with sub specialty Adolescent, adult and drug abuse, eating disorder and Marital therapy. He has special board certifications in Integrative Medicine, Behavioral Medicine, Mind body Medicine, Psychosomatic Psychology.
Dr. Andrew Mezurecky has been awarded the Prestigious Master Therapist Designation by the American psychotherapy Association.
My clients know that I have a deep caring and concern for their lives and welfare and the positive changes that they need to change in their life.
Maria Villegas Bilingual LMFT
Maria Guadalupe Villegas is an LMFT. She worked as a volunteer parent in the school systems for fourteen years. She has experience tutoring children and teaching parents how to work with their children in areas like math, reading, social studies, and coping skills. She worked as a soccer coach within community youth organizations to teach children persistence, endurance, and discipline skills. This included teaching parents how to connect with their children. Later, she returned to college to continue her dream of helping others to acquire their full potential by receiving a Master's of Science in clinical psychology at Cal State University, San Bernardino. Her areas of knowledge include topics such as spirituality, search for meaning of life, traumas, attachment (healing the inner child), PTSD, anxiety, depression, shame, conflict resolution, time management, changing negative automatic thoughts, emotional connection, parenting skills, strengthening relationships, and stress reduction. She enjoys working with teens, elderly, couples, children, and families. She uses an integral approach that includes a variety of theories to meet the client's specific needs. She believes it is essential to provide a safe, compassionate, and non-judgmental environment in which individuals can feel special, unique, and worthy. She hopes to work with you soon in this exciting journey! She is fluent in Spanish and English.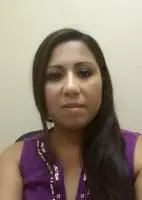 Yvonne Burgos Bilingual PsyD
Dr. Yvonne Burgos is a graduate of Alliant International University and obtained her degree in 2012. Dr. Burgos has a plethora of experience working with children, adolescent, adults, and older adults. Dr. Burgos has worked with the forensic population and assisted with teaching life skills. Dr. Burgos has provided services addressing transitional issues, problems related to Child Protective Services or the law, grief, trauma, parenting, anger management, domestic violence, men or female issues, relationship issues, and substance use. Dr. Burgos has worked with individuals suffering from a variety of mental health issues that may consists of Depression, Anxiety, Adjustment Disorder, Post-Traumatic Stress Disorder, Bipolar, Schizophrenia, or other Psychotic Disorders. Dr. Burgos has worked in an inpatient, outpatient, community mental health center, and private practice. Dr Burgos is also fluent in English and Spanish
Michelle
" Michelle has extensive experiences working in the mental health field serving individual and families ranging from young children to older adults since 2011. Having immigrated during her adolescent years, Michelle developed fascination working with diverse cultures defined not only by one's race and ethnicity, but also by family dynamic. Every individual has a unique story, and she values each uniqueness by tailoring them into treatment services. As a therapist, Michelle collaborates with her clients to help them find the needed growth by building on their strengths. She uses cognitive-behavioral, humanistic, family systems therapy, along with other modalities to help her clients find better ways to cope with their daily struggles." I speak Indonesian.



For me, the greatest reward as a therapist is helping clients grow through discovering ways to make changes in their lives that allow for a hopeful future. I provide a warm, nonjudgmental environment—a safe space to explore the matters that may be preventing you from living the life you want.
I graduated from California State University, Fullerton with a Master's degree in Counseling, emphasizing in Marriage and Family Therapy. Using clinically tested and evidenced-based interventions, I have worked with children, adolescents, adults, and families. I have a specialty working with children with behavior issues (i.e. outbursts/tantrums).
I enjoy working with those who are concerned with depression, anxiety, phobias, parent-child relational problems (behavioral issues and parent training), and relationship issues.
If you feel that you are ready and committed to bringing about positive change into your life, I support you to take that first step. I am looking forward to hearing from you!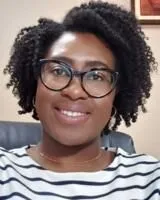 I have experience working with a diverse group of individuals ranging in age from early childhood to late adulthood to treat a wide variety of concerns including depression, anxiety, ADHD, Autism, Conduct Disorder, Borderline Personality Disorder, Eating Disorders, PTSD, Family Conflict, Marital Discord, Premarital Counseling, and Substance Abuse/Dependence. I am skilled in the following approaches to psychotherapy: Cognitive Behavioral Therapy, Solution Focused Therapy, Dialectical Behavior Therapy, and Applied Behavior Analysis.
I earned a Master of Arts degree in Clinical Psychology with an Emphasis in Marriage and Family Therapy from Pepperdine University in 2005, and completed my undergraduate studies at Louisiana State University, in Baton Rouge, LA in 2003. I became licensed as a Marriage and Family Therapist in 2012.
I look forward to meeting you and helping you work toward achieving your desired outcomes.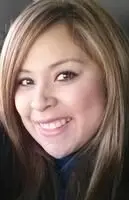 Ayleen Bryan Bilingual LMFT. We all have issues we deal with on a daily basis, and therapy is about addressing those issues in a positive, effective manner. I provide the highest level of professional care in a warm, inviting, supportive and nonjudgmental environment. I help people of all ages, and work in many different modalities tailoring the treatment to the needs of each patient. I work with individuals, couples and families to assist in skill building and to promote healthy everyday living. I specialize in managing individuals' issues, couples counseling, working with children and families.
I have extensive training and experience in grief counseling, counseling teenagers, marriage counseling, and domestic violence. I provide adaptable solutions based on your needs. I am fluent in Spanish and provide culturally sensitive therapy. I enjoy working with clients of all races, cultural backgrounds, sexual orientations, and spiritual paths.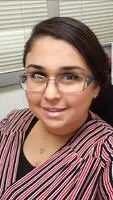 Belinda Nunez Bilingual LCSWBelinda Nunez, LCSW is a Spanish/English Bilingual Licensed Clinical Social Worker who received her Masters of Social Work from the University of Southern California. She has dedicated herself over the last decade to providing efficient, empathetic, and supportive services to countless clients with various needs and circumstances from differing backgrounds and of various ages. Belinda has worked with children in the foster system, teens on probation, babies and parents struggling with attachment, victims of domestic violence, older adults with memory loss, individuals of all ages diagnosed with Autism and Intellectual Disabilities and countless other mental health needs in various social/family/ environmental circumstances. She is certified in the evidence based practices Trauma Focused Cognitive Behavioral Therapy (TF-CBT), Seeking Safety and has specialized training in MAP (Managing and Adapting Practices). She is known to be adaptable to the needs of her clients; whether, it be floor play with your toddler or memory tasks with your grandmother, she will go the extra mile to help her clients feel comfortable in the therapeutic environment while giving them the ability and freedom to find their strength based coping skills. Along with her therapeutic training Belinda has also strived to expand her own artistic skills in order to develop techniques to help clients heal through their own art, photography, expressive poetry/storytelling, and videography. No talent required, Belinda will work with you to help you explore your creativity, at your own pace, to express your story should your choose to complete this journey through art. Additionally Belinda is also found of the notion of healing through nature and the creatures that surround us. Taking a walk for your session with your therapist may seem different from what you see in the movies with the traditional couch but Belinda is one who truly believes in the power of fresh air.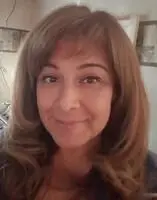 Maria Vargas "Mia",Bilingual LMFT. Graduate of Pepperdine University with a Masters in Clinical Psychology, emphasis in Marriage and Family Therapy. Certification in Domestic Violence. Certificate Program from UCLA in Alcohol and Drug Abuse Studies. I am Bilingual Spanish.
Experienced working with children, individuals and groups. Specific areas of expertise; forensic expert in the field of mental health. Nine years of experience working as a forensic clinician with court mandated individuals found mentally disordered (MD) on Parole per P.C. 2962) or individuals found not guilty by reason of insanity (NGI); per P.C. 1026. Population served was the chronically mentally ill (Schizophrenic, Mood Disorders, Substance Abuse) with criminal backgrounds, often dual diagnosed. Experienced collaborating with the court system, public defenders and district attorneys, providing expert witness testimony, quarterly and annual progress reports to the court as well as recommendations for release from treatment or determination of the need for ongoing treatment or the need for re-hospitalizations. Assisted patients with managing symptoms of depression, with managing psychosis and maintaining mental health stability, remaining reality-oriented and identification of safety plans, maintaining sobriety, working their 12 Steps and supporting patients with expanding their support system.
Additional experience; working with victims of domestic violence providing crisis intervention services on site in the field. Experienced working collaboratively with law enforcement personnel and responding to domestic violence calls alongside police officers. Ensuring the safety of women and children, including identification of a safety plan, assistance with shelter placement, education about the cycle of violence and providing restraining order information. Follow-up assessments to determine suitability for additional resources. Empowering women to regain control of their lives, to become independent, to heal from painful experiences and support them with becoming successful with regaining a healthy self-identity, improving on their parenting skills and assist with promoting a healthy relationship between parents and their children.
Therapeutic approach: To empower individuals and assisting them with overcoming life challenges. Individuals are assisted with identifying their strengths and building on those strengths to achieve their maximum potential. The belief being that individuals were created from the foundations of the earth to be overcomers and take the land, that is, take dominion over life circumstances, to walk in fruitfulness and abundance.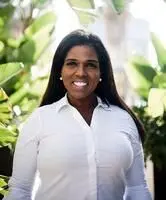 Judy Murray Ed. D MFT
Dr. Murray has a Doctorate in Educational Leadership, Master of Arts in Education, and Masters in Marriage &Family Counseling . She is approved by Board of Behavioral Sciences and supports Advanced Psychological Wellness with educational assessments.
Dr. Murray developed a private educational clinic called Moments of Inspiration by Murray in Irvine, CA. The facility provided counseling for families, teachers, and school administrators. She has developed personalized assessments to further assess psychological issues and measure intelligence levels for grades K to 12 th Dr. Murray tests kids for schools and peace of mind for parents. Testing ranges anywhere from $150-$250 per test.
Edson Magana is a Bilingual Licensed Occupational Therapist who was born in Southern California. He graduated from the University of California Riverside with a BA in Psychology and a BA in Spanish Literature. Edson worked as a behavioral interventionist primarily servicing children with Autism Spectrum Disorder from 2013-2017. He began the Master's in Occupational Therapy Program at Loma Linda University in June of 2017 and graduated in March of 2020. He obtained the Master's of Occupational Therapy Alumni Award which is awarded to the student who best exemplifies the vision of the Department of Occupational Therapy at Loma Linda University. Early on in his career, Edson has had the opportunity to service a vast number of patients with a variety of diagnoses including: Stroke, spinal cord injury, orthopedics, and dementia. He has a client-centered approach and believes that the best way to make a person whole is through the engagement in meaningful activities. On his days off, Edson enjoys spending time with his wife and family, playing music with friends, and exercising.
Joseph Palmeira is a Bilingual Board-Certified Behavior Analyst (BCBA), specializing in the treatment of behavioral and developmental disorders including Autism Spectrum Disorder (ASD). Joseph graduated from the University of Massachusetts with a bachelor's degree in Early Childhood Education and Care and a master's degree in Education/ Curriculum and Instructional Design. Joseph has been working with and supporting families and children in the Inland Empire since 2008.
Ray Martez is an upcoming Bilingual Board-Certified Behavior Analyst with a master's degree in Applied Behavior Analysis from National University. Ray has obtained his bachelor's degree in Criminal Law and Psychology at California Baptist University in Riverside Ca. Ray has been in the behavioral therapy field for about 8 years now. He has worked with a vast variety of children from ages 3-21 under not only the Autism Spectrum but also clients with Down Syndrome, Cerebral Palsy, ADHD, Moderate Intellectual Disability, and Bipolarism. He worked for 3 years as a 1:1 Behavioral Therapist and then was promoted to a Case Manager/Program Coordinator for the remainder of his career. He loves what he does and has a special skill in working with this population. He hopes to harmonize society by providing excellent service and showing that each client has a special gift to empower the world.